The History of "BCSE Revealed"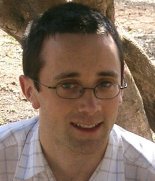 My name is David Anderson, and when I began "BCSE Revealed" I was a trainee church minister in Belper, Derbyshire. Now I live and work for a church in Kenya. I have a bachelor's degree in theology (validated by the University of Glamorgan), and a master's degree in mathematics (from the University of Oxford).
I started keeping an eye on the "British Centre for Science Education" after I was tipped off by a friend. At first, I thought that nobody would take them seriously. They had no history and no credentials. However, they succeeded in conning two national newspapers into printing letters with the authoritative-sounding "British Centre for Science Education" at the bottom; obviously the letters editor didn't imagine anyone would try to perpetrate such a hoax. When they persuaded a gullible MP to include their name in an Early Day Motion, making it sound like they were an authentic scientific organisation, I decided to take action to expose them.
I began blogging my research at http://bcse-revealed.blogspot.com/. Eventually, I decided that the information ought to be made available in a more permanent form - hence this website. If you follow this link you can read the original post I made to introduce the blog when it began.
You can get my contact details by visiting my homepage: http://david.dw-perspective.org.uk/.
David Anderson
January 2008